Custom machine tools
Taylor made designs to fit your needs
Meccanotecnica is also able to provide a dedicated and custom-made design service for new machines. We also design and create new tools and instruments for parts processing, and perform processing cycles analysis.
The project always starts with an
initial assessment
of the characteristics of the new machine or equipment under study: the construction
structure
and
operating technologies
are then identified, as well as the interlocking
systems
(electrical, pneumatic, hydraulic).
It is also crucial the identification of the control / management system of the machine or equipment, and the definition of the connecting criteria with other systems.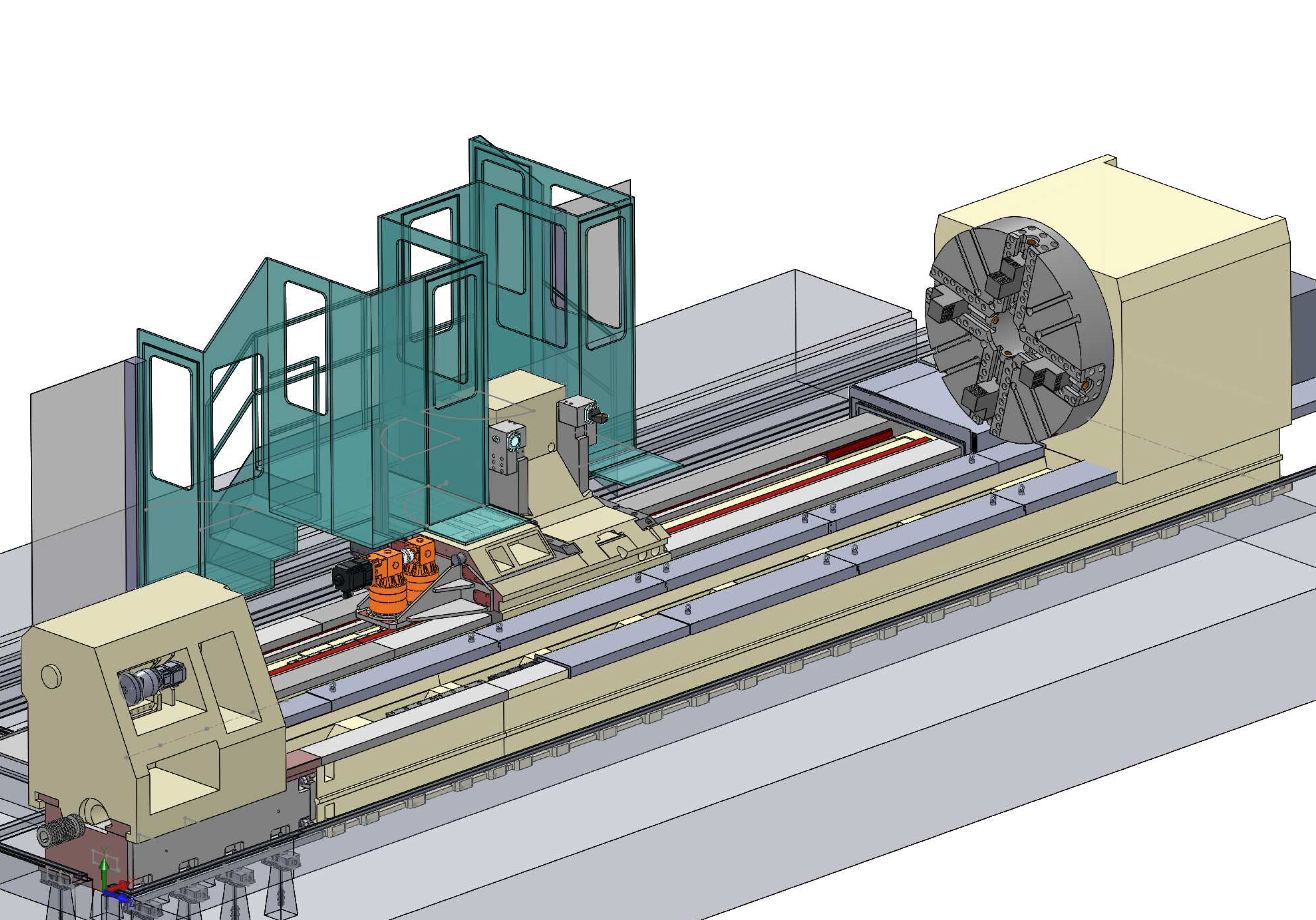 Once this information has been collected, it is possible to proceed with the drafting of the actual project which includes:
a dimensional development of the dimensions given by the main blocks of the machine (base, operating area and different technological components)
the 3D modeling of the various blocks
the control of the stresses through a simulation
the study of the plant engineering at the service of the machine.
After the approvals and validation of the project, it is possible to move on to the drafting of the executive blueprints.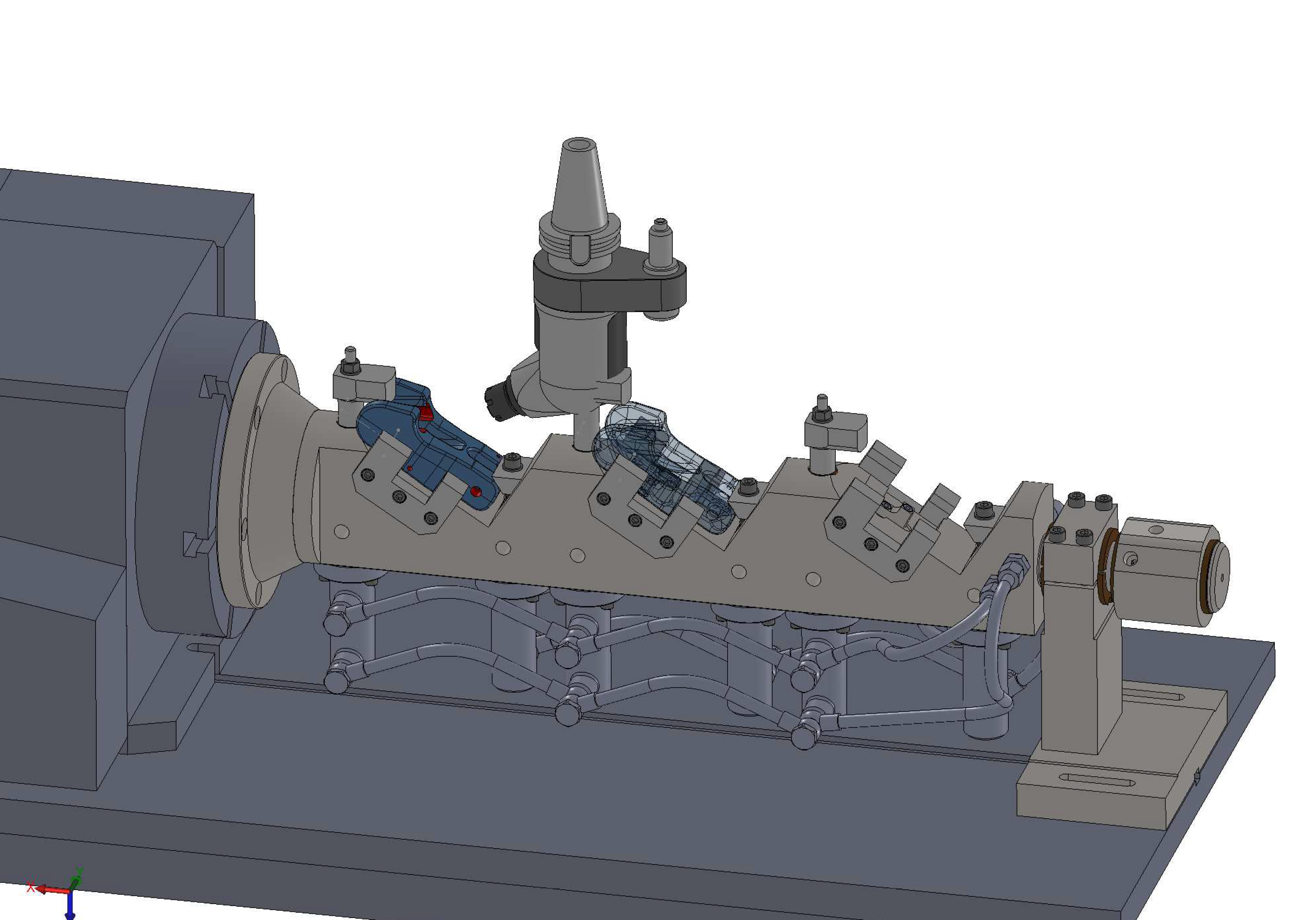 All our projects always take into account the customer's requests, with special attention to the environment in which the machine will be used and the technology applied to it.
That's how we are able to define both the performance and the technological capabilities of the machine or equipment.
Representation of the distribution of static stresses detected in the component and the distribution of the Factor of Safety resulting from a component designed by us using 3D modeling.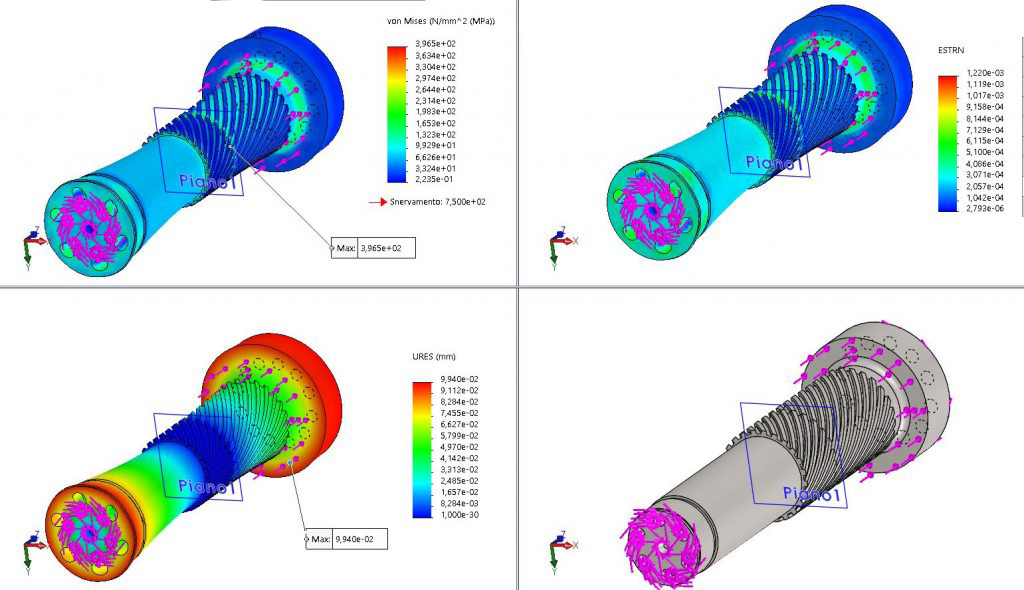 FEM analysis of a 3D model and the resulting static stresses, the distribution of deformations and their physical value resulting from the applied forces.